A first generation homestead and family farm, it is our desire to provide for our family, friends, and community wholesome agricultural products.  We strive to do this while maintaining a romantic partnership with nature, and as we see it, a more traditional style of old world farming.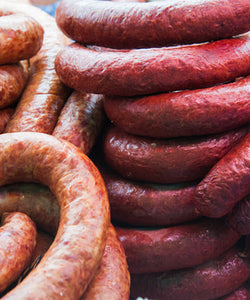 Terms and Conditions
Customer satisfaction is extremely important to us at Rural Reverie.  We put a lot of time and love into the animals we raise.  All of our meat is processed in a USDA certified facility.  Upon delivery, Rural Reverie relinquishes all responsibility for the handling, storage, and preparation of the product.  We recommend following the labeled USDA safe handling instructions.  We value customer feedback so if you are not satisfied with our product in any way, please contact us so that we may address any concerns.